Festival e Premi 2015 Visioni dal mondo, fuori concorso.
SINOSSI
Due storie si intrecciano, narrano di due guerre dei primi anni Novanta da due diversi punti di vista: quello di Bakira, una donna bosniaca sopravvissuta alle violenze della guerra nella ex-Jugoslavia e quello di Michele, un ex soldato italiano di una missione internazionale di pace in Somalia, il cui contingente è stato responsabile di violenze contro la popolazione civile. Il film è la narrazione di un inesausto viaggio in fieri verso la consapevolezza del male e dell'umana capacità di generarlo.
—-> Rassegna stampa La linea sottile COMPLETA a cura de Lo Scrittoio 
ENGLISH SYNOPSIS
A former soldier in a peace-keeping mission. A woman who survived the violence of the war. Two different wars, two different stories, crossed by a single thin line: following it, we meet the linkages between violence against women and the rituals of the patriarchal military communities. Up to discern the cultural and historical roots of male violence against women.
Michele, former Italian soldier in a pace keeping mission in Somalia, and Bakira, Bosnian woman who survived the violence of the Yugoslav war. Two stories, two early Nineties conflicts, two different viewpoints. The camera guides the viewer into an unwearied journey. A journey that aims to discover the link between the violence against women, the patriarchal rituals in the military communities, the deep cultural roots of violence, and the human ability to provoke it.
NOTE DI REGIA
Due cose mi hanno colpito di più nel viaggio impervio di questo film. Una ne è alla base, e cioè quanto Augusta (Altreforme), Nina ed io, sentissimo forte l'urgenza di parlare della violenza – sopraffazione del più forte, guerra, violenza sessuale contro le donne – che ci ha portato a cercare di afferrare e cogliere i significati profondi che la sottendono al di là dei fatti, l'urgenza di mettere in moto una ricerca che fosse capace di connettere sistemi di (dis)valori in contesti diversi. L'altra è la dinamicità della vita interiore dei nostri protagonisti, Michele e Bakira, che si è svolta sotto i nostri occhi tra il primo incontro di ricerca e l'ultimo di realizzazione del film. Di come la violenza sia ancora, seppure in prospettive opposte, così potente e agente nelle loro vite, come un moto perpetuo, anche di mutamento. Li abbiamo costretti ad un ulteriore viaggio dentro se stessi, al processo attraverso il quale l'esperienza della violenza diventa dicibile. Dentro questo processo, cercando le parole cinematografiche per dirlo, mi si è rivelato in che misura quello che stavamo indagando mi fosse prossimo e tanti echi gli hanno risposto dalla cultura della mia società "in pace".
Paola Sangiovanni
Preparando il documentario e tentando di comprendere le cause ed effetti della violenza con la mia protagonista Bakira, credevo che i nostri giri negli orrori della Bosnia post – bellica fossero un vero viaggio nel Cuore di Tenebra.
E' stato però il viaggio di ritorno, quello verso la luce, il più duro: come continuare a vivere con gli orrori impressi nella memoria? Il coraggio, l'ostinazione, la testardaggine e le contraddizioni di Bakira sono stati per me una lezione di vita.
Nina Mimica
I PERSONAGGI / THE CHARACTERS: 
MICHELE PATRUNO Somalia 1992 – 1994 Michele è un uomo italiano, oggi quarantenne, che ha partecipato come militare di leva all'operazione umanitaria dell'ONU in Somalia tra il 1992 e il 1994. Immagini e memorie delle missioni in  omalia continuano da anni ad affacciarsi a tratti alla sua mente, vivide come il presente. In modo particolare quelle delle violenze sui civili somali, delle quali è stato testimone e protagonista, coinvolto anch'egli nelle dinamiche del gruppo. La consapevolezza di quanto compiuto è un percorso lento, tutt'oggi in atto.
MICHELE PATRUNO, Somalia 1992 –1995 – is an Italian forty years old man. He tells us about his experience as a conscript within the UN Humanitarian operation in Somalia, between '93 and '94, when he was twenty. Coming from the southern region of Puglia, Michele lives now in an northern Italy. He's separated and has two kids. Today he talks about visions and memories of the two missions he had attended, fragments that keep coming back into his memory, vivid as if in the present. In particular, he remembers the violence against Somalian civilians, of which he was both witness and perpetrator, responsible and involved in the dynamics of the group. In one of these occasions, he takes some photographs that will lead to open a Commission of Inquiry. The Commission will take in front of the court one soldier only, who will be later discharged.
Sequences of Michele in his daily life will be combined with archive footage shot by an Italian battalion that attended the same mission in Somalia and with footage shot in 1994 by the camera operator Miran Hrovatin. Together, they will create, around Michele's words, a solid and visual narrative frame, his own point of view. Just like many other men and boys, soldiers of peacekeeping missions from the nineties on, Michele has returned home to his beloved, living inside that same body he used as a weapon in a distant country. Just like Andrea, witness and protagonist of a gang rape against a Somalian woman, that Michele meets for the first time during this story. Andrea's photographs of that act were published, raising a brief scandal that was soon forgotten. Their tales introduces us into a complex realm of rules and rituals, of mechanisms of power and ways in which manly military community aggregates. A realm in which values of power and prowess build up a certain kind of virility that, in its complexity, it could be considered the foundation of violence. Their journey is a journey into a past that has never left them. A past that spontaneously returns to the present, into Andrea's dreams and when Michele passionately rides his motorbike through the country, when, absorbed by the Pianura Padana landscape, he envisions a dusty African horizon that takes him into a more intimate landscape of himself. An awareness that is building up, that becomes a story and the possibility of a change.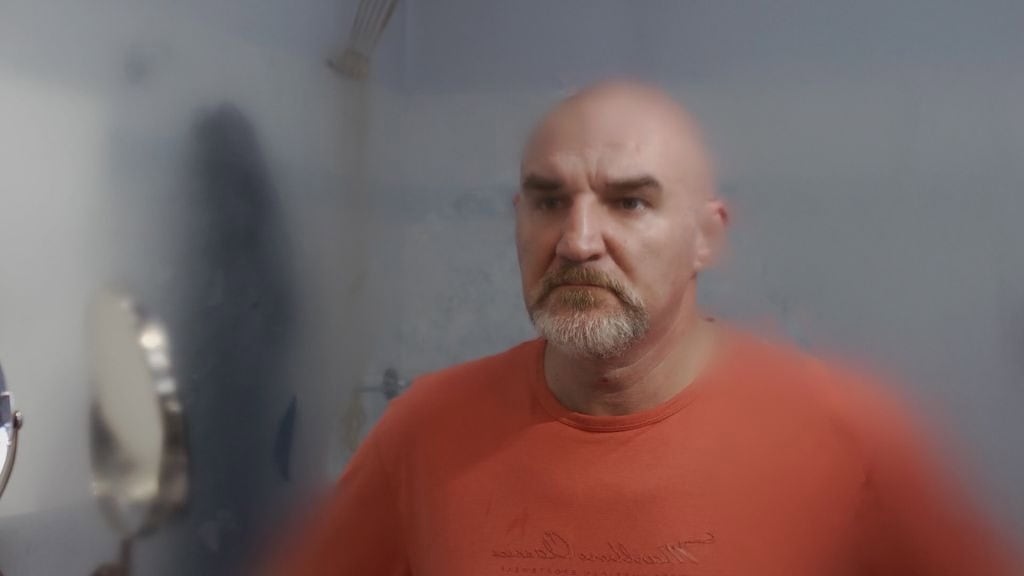 BAKIRA HASEÒIĆ Ex – Jugoslavia 1991 – 1995 Sotto gli occhi increduli dell'Occidente, in piena guerra dell' Ex-Jugoslavia, sono stati compiuti gli stupri di massa e i campi di gravidanza forzati, usati come strumenti di pulizia
etnica. Il culmine della violenza sessuale è stato in Bosnia: 50.000 vittime di stupro, delle quali l'80% sono, come Bakira, donne musulmane stuprate dagli aggressori serbi. Nel 1993 Bakira rompe il silenzio e i pregiudizi sociali e racconta ai media la violenza sessuale che ha subito durante la guerra: è una delle prime donne bosniache ad aver testimoniato davanti all'International Criminal Tribunal for the former Yugoslavia (ITCY) e per questo hanno cercato più volte di ucciderla.
Lei, però, non si è lasciata intimidire e ancora oggi, a vent'anni dalla fine dei conflitti, continua assieme ad altre donne a dare la caccia ai violentatori, portando all'inefficiente e lento Tribunale di Sarajevo le prove della loro presenza in territorio bosniaco per farli chiamare in giudizio. La macchina da presa segue Bakira nel viaggio in macchina da Sarajevo a Visegrad, la cittadina degli orrori e del genocidio taciuto e cerca di narrare l'altro suo difficile viaggio, quello interiore ed emotivo, in bilico tra la sete di giustizia e di vendetta.
BAKIRA HASEÒIĆ Ex – Jugoslavia 1991 – 1995 – In 1993, Bakira, like many other Bosnian women victims of war rape did after her, breaks the silence. She confronts social prejudices, telling the media about her being sexually abused during the war. Under astonished eyes, the West finds out about mass rapes and forced rape camps, used as an ethnic cleansing device. Bosnia registers the highest peak in sexual abuse: 80% of the victims are, like Bakira, Muslim women raped by Serbian offenders. The International Criminal Tribunal for the former Yugoslavia (ITCY) is established. For the first time in the history of humanity, ITCY incorporates war rape in the International Law, naming it a crime against humanity.
Bakira is one of the first Bosnian women who dared to testify before the ITCY. That is why someone tried to kill her, but she didn't stop talking. Today 18 years after the war, an uncomfortable and too noisy war to Bosnian politicians that prefer to keep it quiet, Bakira is improvising, she does it her own way. She is helping other Bosnian raped women to recognize their rapers (photographing them unnoticed near their houses), in order to prove their presence in Bosnia to the Sarajevo Court, evidence that can sue them. We will follow Bakira in one of her undercover missions, a journey by car from Sarajevo to Visegrad, the town of horrors where Raza (the woman who is being helped this time by Bakira) has been repeatedly raped by Serbian paramilitaries – now well regarded men, protected by a scared community.
But Bakira is also making another journey: a psychological, inner, narrative and a therapeutic one. A journey to the hell of Bosnia and to the underworld of human soul.
LA PRODUZIONE: 
DocLab. Da quindici anni è una delle principali case di produzioni di factual e documentari in Italia. Fondata da Marco Visalberghi, ha costruito una solida rete di rapporti con i maggiori broadcaster italiani e con le migliori emittenti internazionali, come Discovery Channel, WDR, ARTE, BBC e National Geographic. Tra le sue produzioni, documentari di respiro internazionale come Excellent Cadavers di Marco Turco per la BBC, RAI TRE e FRANCE 2, A
Matter of Colour per Arte e SBS, Inside Costa Concordia: Voices of Disaster, il documentario più visto sulla pay tv italiana, in onda con Nat Geo International in 163 paesi. Altri titoli partecipanti a festival e distribuiti in Italia: Sfiorando il Muro (Venezia, 2012), Sacro GRA di Gianfranco Rosi, vincitore del Leone d'Oro nel 2013, Io sto con la sposa (Venezia, 2014) e il Nastro d'Argento 2015 Triangle di Costanza Quatriglio.
DocLab (producer) is an award-winning, Rome based production company specialized in National and International co-productions and high-end documentaries for television and cinema. Led by Producer-director Marco Visalberghi who has built on his 30-year experience of science and natural history filmmaking, DocLab is one of RAI's supplier of choice but the company operates mostly on the international level and counts among its production partners, BBC, Channel 4 in UK, WDR, ZDF, in Germany, France Television, ARTE, In France, PBS in USA, SBS in Australia, NHK in Japan, and world wide National Geographic and Discovery Channel. Our credits also include many feature-length documentaries.
We have been selected at Venice Film Festival in the last three editions, in 2012 with "Grazing the wall" by Silvia Giralucci and Luca Ricciardi, in 2013 with the observational documentary "Sacro Gra", directed by Gianfranco Rosi that won the Golden Lion and in 2014 with "On the bride's side", the most successful crowdfunding campaign in Europe.